Hosted worldwide in 8 countries.
OS: Debian 11 64
CPU: 1-4 Cores
1-4 GB RAM
50GB NVMe
Low latency Corporate LAN
Enhanced server monitor (Off Grid)
99.9% Uptime builder
RYSEN FreeSTAR Project. For FreeSTAR by FreeSTAR.
DMR Master Server
Connection to the Global System X DMR Network
GPS / APRS
Motorola Support
Hytera Support
MMDVM Support
DMO / Hotspot Support
Dynamic talkgroup reflector system
Loop control
System X is an independent premium DMR global network, managed and maintained by trusted independent network franchises & the FreeSTAR International network. The server runs RYSEN Master+ OpenSource DMR Master Server software,  which has been develeped by radio amatuers for radio amateurs. A compilation of  software by various software developers, to name but a few; Cortney Buffington N0NJS, Simon Adlem G7RZU & Shane Daley M0VUB. The server is native to MMDVM HB protocol and uses various techniques to act as a master, peer, & bridge server.
Currently there are only 8 System X servers in the world! Currently hosted in London United Kingdom, Stockholm Sweden, Granada Spain, Ohio United States & Sydney Australia. More servers will be available as the system evolves to serve closer to the region in which end-users connect.
The System X DMR Global Network can host multiple end-user applications including Pi-Star, BlueDV, OpenSpot, DroidStar, DVSwitch & more!
The project is an open project and we encourge experimentation, bridging & multi-mode technolgies on the network.
"Be a HAM! Exercise your hobby with SYSTEM X!"
Pi-Star. (Example FD_UK1_SYSTEM_X)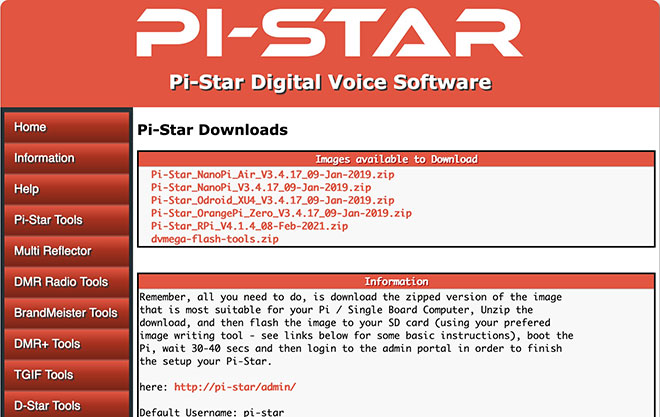 Step-by-step
Navigate to your Pi-Star dashboard.
Click "Configuration". You may need to enter the username and password, default "pi-star", "raspberry".
Click "Update" in the navigation bar.
Once update has finihsed, navigate back to "Configuration".
Scroll down to "DMR Configuration"
Select the "DMR Master" drop down list and look for "FD_UK1_SYSTEM_X".
Click "Apply Changes"
(Optional) After applying changes scroll back down to DMR Configuration to add static talkgroups in the "DMR Options" field, for example; TS2=23426,2350,2351;DIAL=0;VOICE=0;TIMER=10
Click "Apply Changes".
Alternatively you can use the provided "Options Generator" to work out the string you need to make a static talkgroup.
For more information on DMR Options and what they do, click here.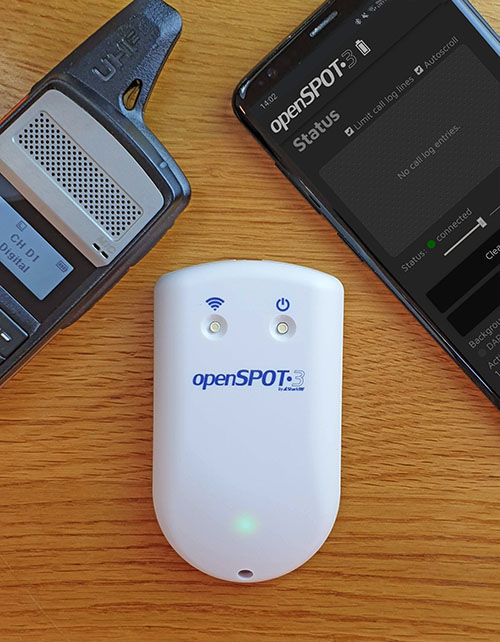 FreeSTAR Supported on - OpenSPOT 1, 2, & 3
Step-by-step (OS3)
Select an unused profile in the profile selection box. (in this case profile 1). You can rename this in settings should you wish.
Select the Connectors tab
In the DMR/Homebrew/MMDVM section select the Protcol MMDVM.
In the next line goto and click the scrolldown box. Under "FreeSTAR" you will have a choice of 4 servers. Choose your local server (In this case United Kingdom then click the 'Save'. This will connect you to that server.
Scroll down to the bottom of the page where you will see MMDVM options for DMRplus. Select the DMRplus option box and a new section will appear.
Select the statics for TS1 and TS2. Scroll back up and hit Save again.
Configuration is now complete.
System X DMR UK – Hosted in London by the FreeSTAR network team.
Host: FD_UK1_SYSTEM_X
IP: dmr.freestar.network
Port: 62031
Password: passw0rd
System X DMR Europe – Hosted in Stockholm by the FreeSTAR network team.
Host: FD_EU_SYSTEM_X
IP: eu.freestar.network
Port: 62031
Password: passw0rd
System X DMR USA – Hosted in Ohio by the International Radio Network.
Host: FD_USA1_SYSTEM_X
IP: usa.freestar.network
Port: 62031
Password: passw0rd
System X DMR Pacific – Hosted in Sydney by the FreeSTAR Pacific team.
Host: FD_NZ_SYSTEM_X
IP: nzdmr.freestar.network
Port: 62031
Password: passw0rd