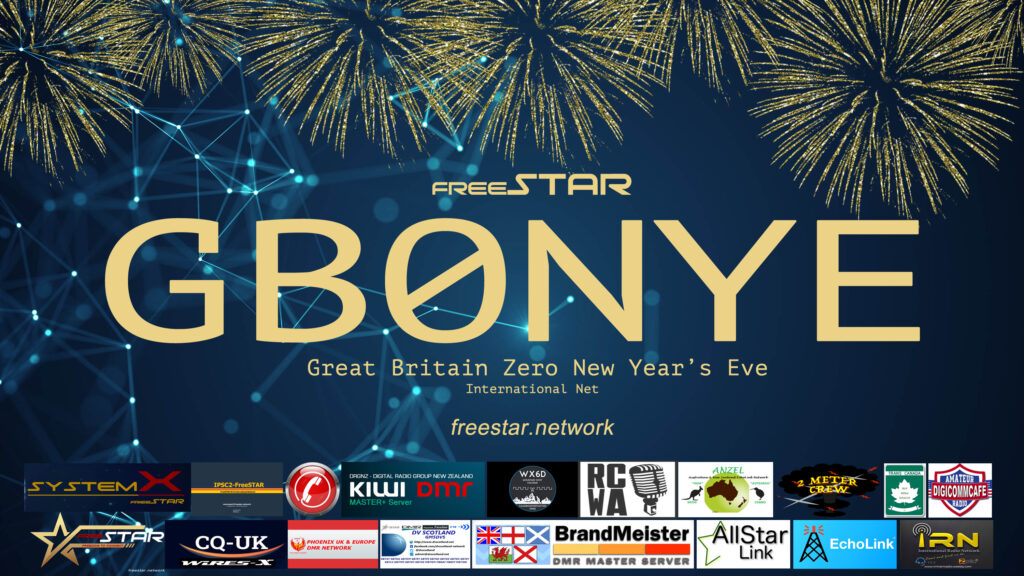 And what a year it has been! 1 year ago "X" was officially named "FreeSTAR" and the journey began to create what is now known as the FreeSTAR Network! We have grown to be one of the largest Multi-mode digital / analogue networks in the UK! As the year moved on so did we! We created a fully fletched digital network with DMR, adding modes such as YSF, WIRES-X, D-STAR, P25, NXDN, & M17.
Net Control.
The key to our success is our ability to manage Nets. Being at the centre of Net Control gives the ability to connect multiple hubs with organisation. It has always been difficult for hubs to connect togther with out causing problems and this has always at the heart of of architecture on the FreeSTAR Multi-mode Hub. We have helped and influence many networks to encourage more nets. Some networks such as DV Scotland and others have drawn influence and energy to even start there own nets, and we dont mean local! We mean Worldwide!! FreeSTAR breaths energy and brings energy to the hobby by lighting up the bands. Welcome to the modern age of Ham Radio! Nets is our core! We bring the QSO to you, so you dont have to worry about going anywhere else!
Along the journey we have met various administrations and networks to which we now collaborate with! Too many to mention but one very special connection is the IRN. The International Radio Network is one of our key and most dearest friends. The IRN's net co-ordinators Graham GM0UUB & wife Helen MM7HQS host one of the most successful nets to date!
Highlights.
Something we are proud of is the people! The people have accepted the network. It is very difficult for a new networks to find their feet! We have been very lucky! The right team, the right userbase and the right people to manage makes a network successful. The drive the team has given has been outstanding and we hope to continue to push even further throughout this next coming year! With new emerging modes such as M17 and experimental projects such as RoIP and other DV applications we can only hope to expand!
Bringing the QSO to you, so you dont have to worry about going anywhere else!

Shane – M0VUB
Bruce – M0UKB

FreeSTAR UK & International.