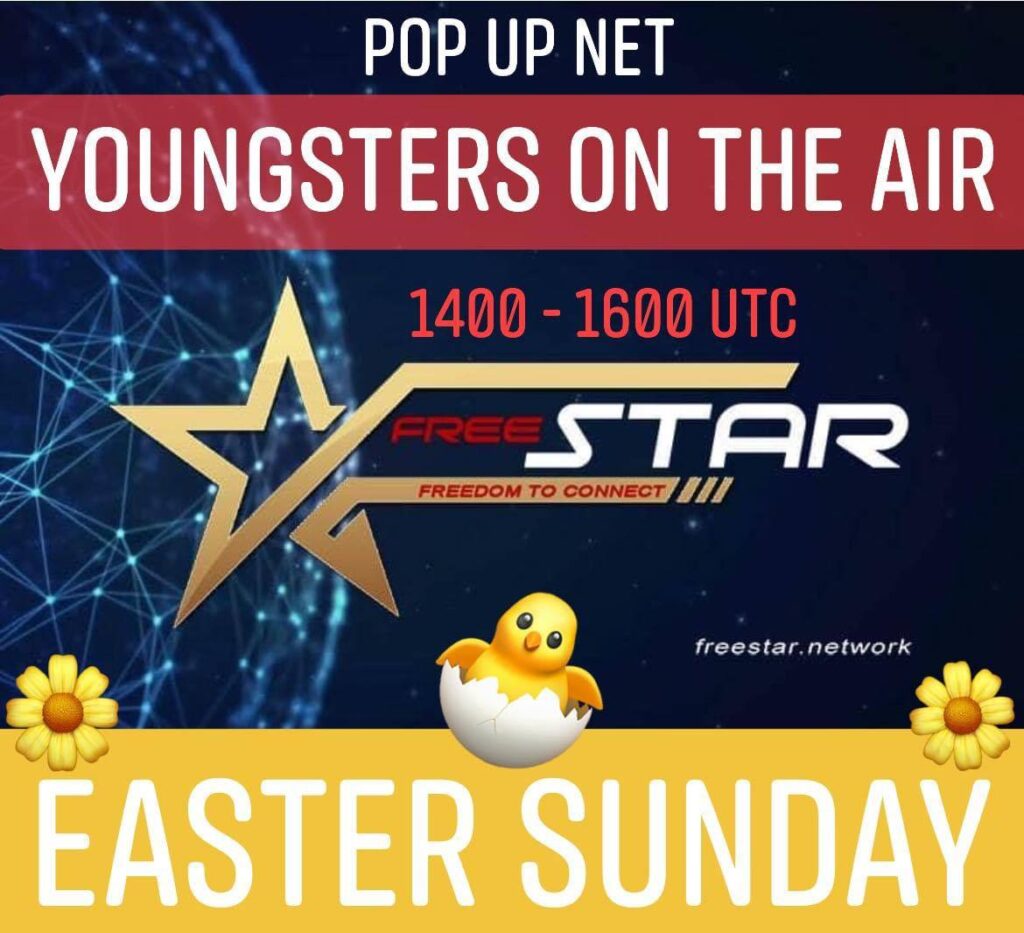 "Youngsters On The Air" net which is QRV on Easter Sunday at 1400-1600 UTC
This "POP UP" net is aimed exclusively to youngsters under the age of 25 and encourages them to call in a have a QSO with fellow youngsters on the air! 
Our first hour Net Controller is Declan 2W0KYH who is aged 13. QRZ.com
The 2nd hour is with Liam M7LCB who I believe passed with your course QRZ.com
The net will hopefully also have members of the US based group Y.A.C.H.T Young Amateurs Communications Ham Team as guests who have 300 members from 32 countries. (To be confirmed). 
For more information about our nets visit the Net Control page! Get connected to FreeSTAR this Easter Sunday! Click here to learn more about how to connect to FreeSTAR!